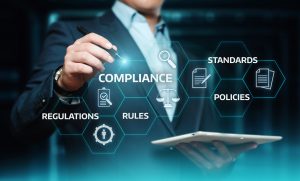 Developing an employee handbook sets a standard for how to interact within the workplace. This is necessary because each employee has their own unique background and experiences. While it's true that differences strengthen a company's culture, they can also become a source of conflict. That's why it's a good idea for all business owners to create a manual. The following article reviews some of the main benefits.
What is an Employee Handbook?
An employee handbook clearly explains a company's policies, the rights of employees, and offers a broad view of expectations within the company's culture. Getting started may seem like an overwhelming task, but an employee handbook also helps protect your company in the unfortunate event of employee lawsuits or claims. In general, it outlines key procedures, legal obligations, and critical guidelines.
Here are some reasons your business needs an employee handbook:
Introducing New Employees to Your Mission and Values
The introductory section of a manual addresses questions like, "What do we stand for?" And, "What's our company's story?" Employee handbooks allow management to communicate an organization's mission and core values in a consistent way. This is especially important for new hires.
Expectations
We all have a general sense for what's suitable in the workplace, but an employee handbook outlines expectations in detail, such as dress code, internal communications, and possible disciplinary actions.
Compliance with Federal and State laws
All employers are subject to both state and federal employment laws, regardless of how many employees work for their company. Furthermore, an employee handbook demonstrates that your organization is concerned with staying within the range of compliance. For example, it should include issues like the federal Family and Medical Leave Act, and disability leave.
Highlighting Company Benefits
Benefits packages often vary depending on an employee's position within the company. For this reason, it's only necessary to include an overview of available perks and eligibility requirements.
When Employees Need Help
An employee handbook should point out who employees can contact with complaints or concerns. Employees who feel comfortable speaking up are less likely to seek outsider work-related assistance from organizations like the EEOC or DOL.
If it's been a while since you last reviewed your employee handbook, or your business never had one to begin with, now is a good time to think about reviewing your policies. Please contact us at ProPath for consulting services. Let's take the ProPath!
Real Estate / Workplace Trends
Please subscribe for continued insight on the workplace environment, building and retaining high-performing employees and teams, and strategies for maximizing real estate leverage.